LinkedIn Premium one-month trial is a powerful toolkit that greatly boosts your chances for a better career. It provides a plethora of top-notch options for companies, businessmen, recruiters, and job-seekers. As we come across a dream job, switch a career, entrepreneurs find reliable contractors, or go to glory, the odds of Premium can turn eventually against us.
A variety of reasons may lead to cutting LinkedIn Premium short. Though removing the paid features won't affect personal connections and basic benefits, a scenario of coming back to a previous version is rather tricky. Luckily, LinkedIn Profile Writing Service experts have compiled helpful guides on how to cancel Premium on LinkedIn on each and every gadget. Here they are:
How to Stop LinkedIn Premium Avoiding All Pitfalls
After checking up the enhanced functions you face a major reality check. Once a subscription plan given as a token gift expires, subscription renewal will result in significant amounts for direct LinkedIn debiting. If there isn't any important reason to proceed with paying for extra facilities and a golden badge, just opt for free experience and revert to a basic account.
LinkedIn promotes no commitment for one month and asserts cancellation of its exclusive functions whenever you want. It can be interpreted as you should be on your toes in order not to get charged with the renewal costs. Think ahead to cancel the LinkedIn Premium refund at least a day or two before its expiration. Otherwise, the next billing-note will spring a mine on you.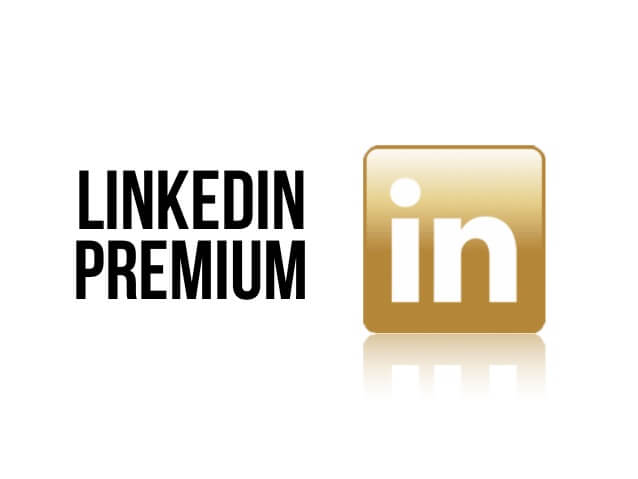 The promo slogan promises a capability to manage the paid plans and reconciling the payments at any time. Though LinkedIn marketing is superb, the ways of managing personal accounts might be not so obvious. Major users of LinkedIn consider the clumsy system as a culprit and can't guess how to unsubscribe from LinkedIn Premium without the following stop-gap solutions:
How to Cancel LinkedIn Premium on Android App Legally
The chance to lose the fight against the professional network is high for Android users. You may collide with some issues while trying to access LinkedIn Premium through the app for smartphones. The truth is that finding a special tip-off on how to cancel the LinkedIn Premium on an Android phone is a difficult task.
The only way of making away with Premium suggested by Help Center is reaching the settings via their official site through a mobile browser installed. The LinkedIn mobile app makes it impossible to turn off LinkedIn Premium subscriptions via Android, so you won't cope with the task in any manner whatsoever.

Tips on How to Cancel LinkedIn Premium Free Trial on iPhone
Apple has made LinkedIn subscriptions incredibly easy on any iOS device, whether it is iPhone, iPad, or iPod Touch. But at the same time, the question of how to cancel LinkedIn Premium via apps on Apple's products drives mad major owners of these highly ranked devices. As soon as they try to reach the LinkedIn application to unsubscribe Premium, digging settings of the app deep, they get sent around in circles.
Unfortunately, there's not a direct way to end your Premium subscription and revert to a free basic account for iOS users. LinkedIn recommends visiting the official website through a mobile browser or a one on a PC or a laptop for canceling LinkedIn Premium paid functions. The only exception is for a subscription, purchased through iTunes. Don't forget to visit iTunes for canceling before the next amount getting settled.

Here's a simple algorithm of reverting the account to a basic one on iOS devices:
Manage Settings.

Go to the "Settings" app by tapping on it.

Type the Apple ID.
Choose the box designed for Apple ID profile input. You may find it atop the screen.

Now you can see a window for your ID.
Enter iTunes.
To enter the app scroll the menu down to find the "iTunes & App Stores" option.

The app is ready for entering.
Confirm Apple ID.
Atop the screen, you'll find the "Apple ID" field. Tap it to get the blue text displayed.

You'll get the Apple ID menu right at the center.
Open the Settings menu.
Choose and tap "View Apple ID".

The "Account Settings" screen is available now.
Enter the Subscriptions
It's easy to find "Subscriptions" on the "Account Settings" screen, just look above the "Purchase History" option.*

* The absence of associated LinkedIn means your Apple ID has no active subscriptions. It's highly likely Premium was purchased via iTunes. The best way to revert it is by visiting the official LinkedIn site via a browser.

Choose and tap "Subscriptions" to open a new window displaying all subscriptions.
Cancel Paid Membership.
Tapping "LinkedIn" will call the menu for it. Otherwise, you are to visit the LinkedIn official site via a browser.

The "Edit Subscription" page lets you manage your preferences.

Keep in mind the time to access your current premium functions.
Confirm Cancellation of Premium Account.
Now the option of canceling is red and ready for tapping.

You are to confirm cancellation and remember when the Premium subscription expires.

Confirm your actions with tapping.

The window gets closed, returning you to the previous screen with a proposal to resubscribe Premium again. This is a signal that you have successfully canceled it on your iOS device.
The Best Guide on How to Deactivate LinkedIn Premium on a Computer
Here is a simple guide on how to cancel a LinkedIn Premium account on a PC or laptop:
Visit the Official Website.

Visit linkedin.com to log in and open your profile.

Access Premium Features.

Choose the "Access My Premium" line from the dropdown menu to click on it.

Manage Premium Subscription.
A "Manage Subscription" option appears.

You should tap the "Manage Subscription" to discover the cancellation option.

LinkedIn will redirect you to another page. Click "Cancel and lose credits" there.
The alternative way to get on the page for confirmation of losing all your premium credits is to find a letter from LinkedIn with your billing order and click the active link "Learn how".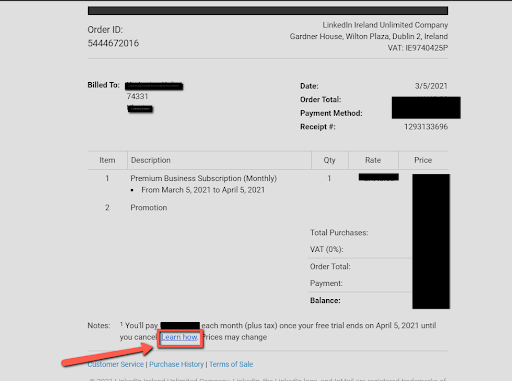 Cancel Subscription.
In the pop-up window choose the "Continue to cancel" button.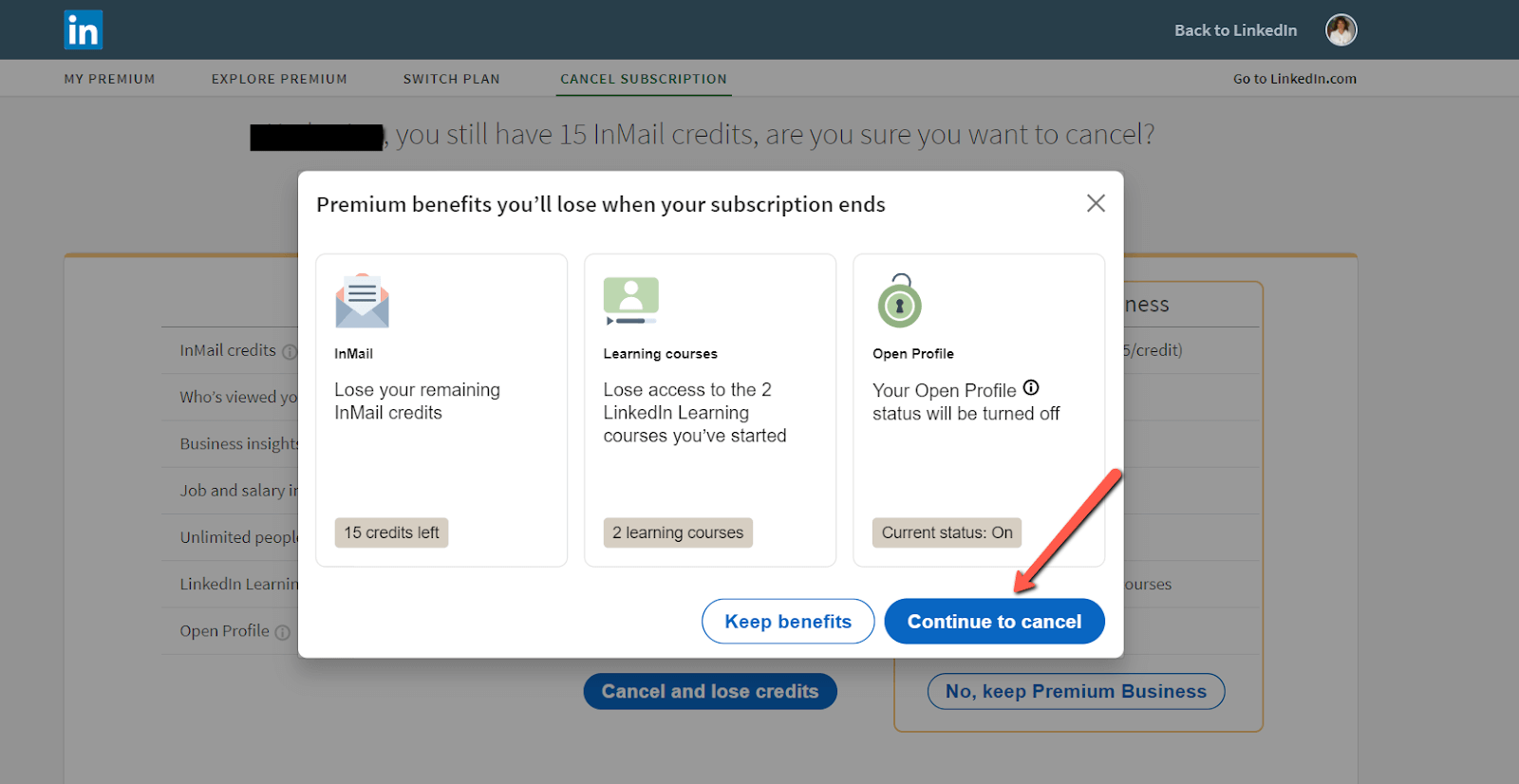 Explain Your Reason.
On a new page, you would be asked to explain canceling. You should choose the most suitable argument or leave feedback that you find to be appropriate. The "Confirm Cancellation" option becomes active right after you point the reason to cancel.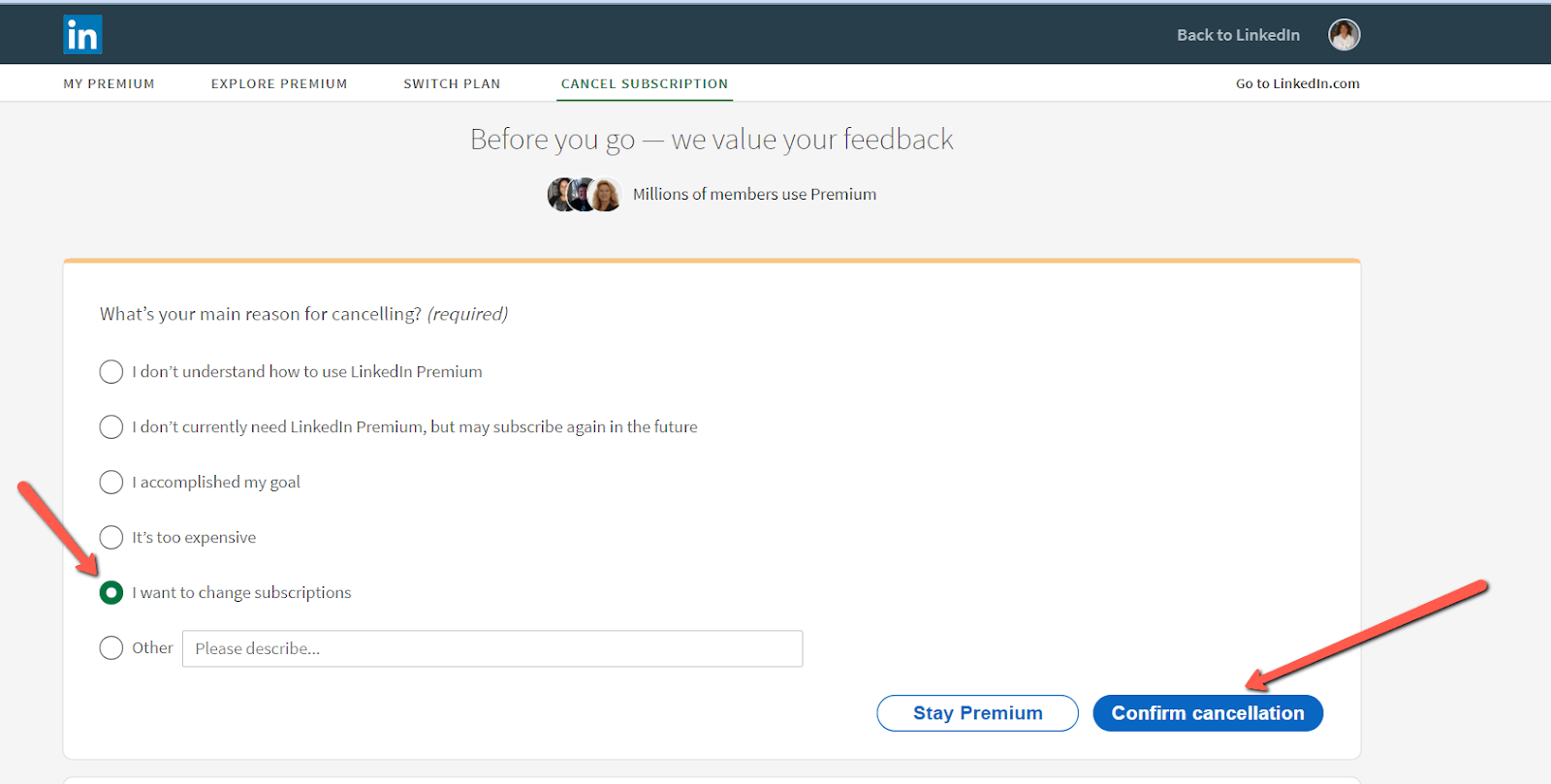 Reject Plan Changing.
LinkedIn asks for confirmation once more. You may give it by tapping the "No, thanks" button.

They offer some intriguing novelty of a new subscription plan pricing. You may use it as a good life hack that drives the costs down. But as soon as you tap the "Confirm cancel" option you'll get unsubscribed.
Confirm your actions once more by tapping "Done" to complete the cancellation.

Verify Canceling.
For checking a new status you should repeat steps #1-3. Your subscription will still be active during the prepaid period, though it may get canceled. There will be a special notification on how long the exclusive features can get used.

The Bottom Line
The extra features let you send 15 messages instead of 4 through InMail. You can browse without limits, get a full list of those who've viewed your profile, read more details about companies, and learn online. This tool looks really great to accomplish specific goals. But it's hard to believe anyone needs sound investment for exclusive additional functions to run down high-paying gigs.
A month is enough to measure all pros and cons for free. Right after you find out you gain far less advantage of all functions to justify regular enhancement payments, it's high time to make a wiser investment. You know how to cancel LinkedIn Premium membership with ease if the gold "in" next to your name means nothing but unreasonable expenses.