LinkedIn resume writer is a person, who succeeded in understanding clients' requirements on the one hand and creating effective resumes that attract the attention of human resource directors on the other.

Bob Parker – Certified Career Coach

With a decade of professional experience in career management and recruiting. LinkedIn big fan and researcher. Bob an amazing writer with tons of useful tips.

Karen Hampton – Professional Resume Writer

Career Coach on LPWS, who knows everything about career exposure on LinkedIn. Excellent at building your skills into a seductive LinkedIn profile and school you in self-marketing.

Jamie Guerrero – Creative Writer

Are you bored to read similar articles about how to reach for the moon? Jamie knows how to entertain his readers. Whether you want to write in a style completely different from your own or just record your ideas as creative as possible, Jamie the only one who can help you.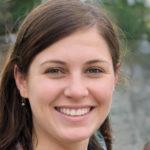 Ashley Bigley – Resume Writer

Ashley creates highly effective, affordable resumes and cover letters with a strong track record of getting interviews.
Her strengths are developing personal and professional brands for each client. She is a certified LinkedIn profile writer and resume writer.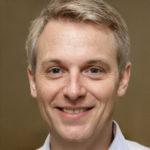 Nick Esquer – Resume Writer

He is served as a Copyeditor at various journals for seven years. He is a resume and LinkedIn writer, who always produces results. Nick wrote and edited over 2,000 cover letters, curriculum vitae, and LinkedIn profiles. Knows how to tell their personal stories by crafting the perfect resume expertly.
How to Choose a Linkedin Resume Writers?
Our professional resume and LinkedIn writers have experience in the Human Resources area, Business, and Journalism.
Each of our writers is a member of the National Resume Writers' Association (NRWA).
And earned Certified Professional Résumé Writer (CPRW) credential.
Our best LinkedIn profile writing service hires only talented people with a stellar resume. Our writers are like pieces of the big puzzle — cover all the professional areas and meeting the requirements of our customers.